Black Pepper + Lemongrass Hand/Body Balm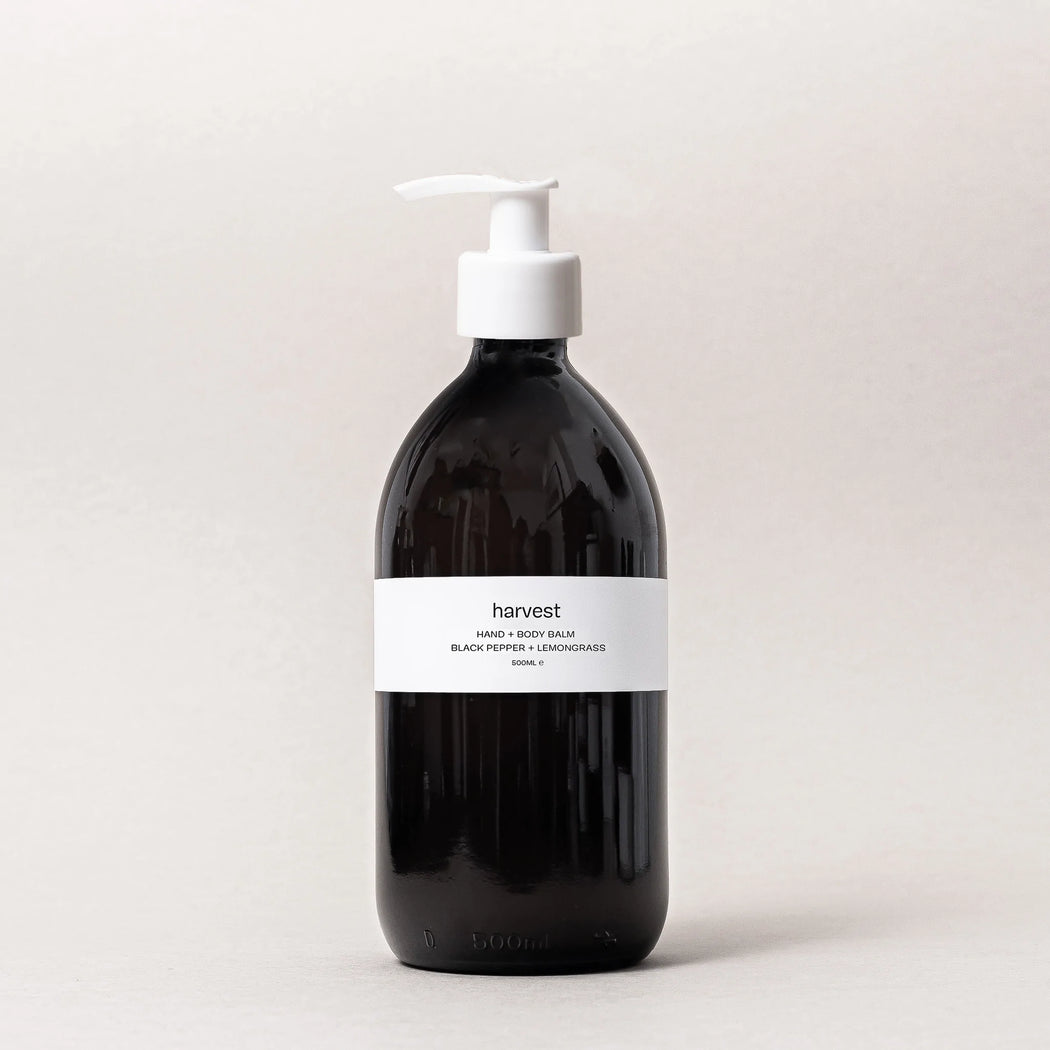 Black Pepper + Lemongrass Hand/Body Balm
An aromatic hand and body balm made from the botanical extracts of crisp Wild Lemongrass and warming Black Pepper. Rich in nourishing and hydrating natural ingredients, the plant-based butters will protect and repair your skin. It's soft and velvety texture will soothe dry areas of skin and uplift your body and mind with its aromatic fragrance. 
Benefits:
BLACK PEPPER: Warming / rejuvenating / detoxifying
LEMONGRASS: Cleansing/ anti-fungal / anti-bacterial
Shea butter: Deeply nourishing, hydrates and repairs the skin. Instant relief for dry skin. Rich in antioxidants and fatty acids.
Certified organic sunflower and coconut oils, blended with gentle skin enhancing ingredients. Vegan and cruelty free, no parabens, mineral oil compounds, sulphates (SLS), glycols or phthalates.
Made in England.
500ml