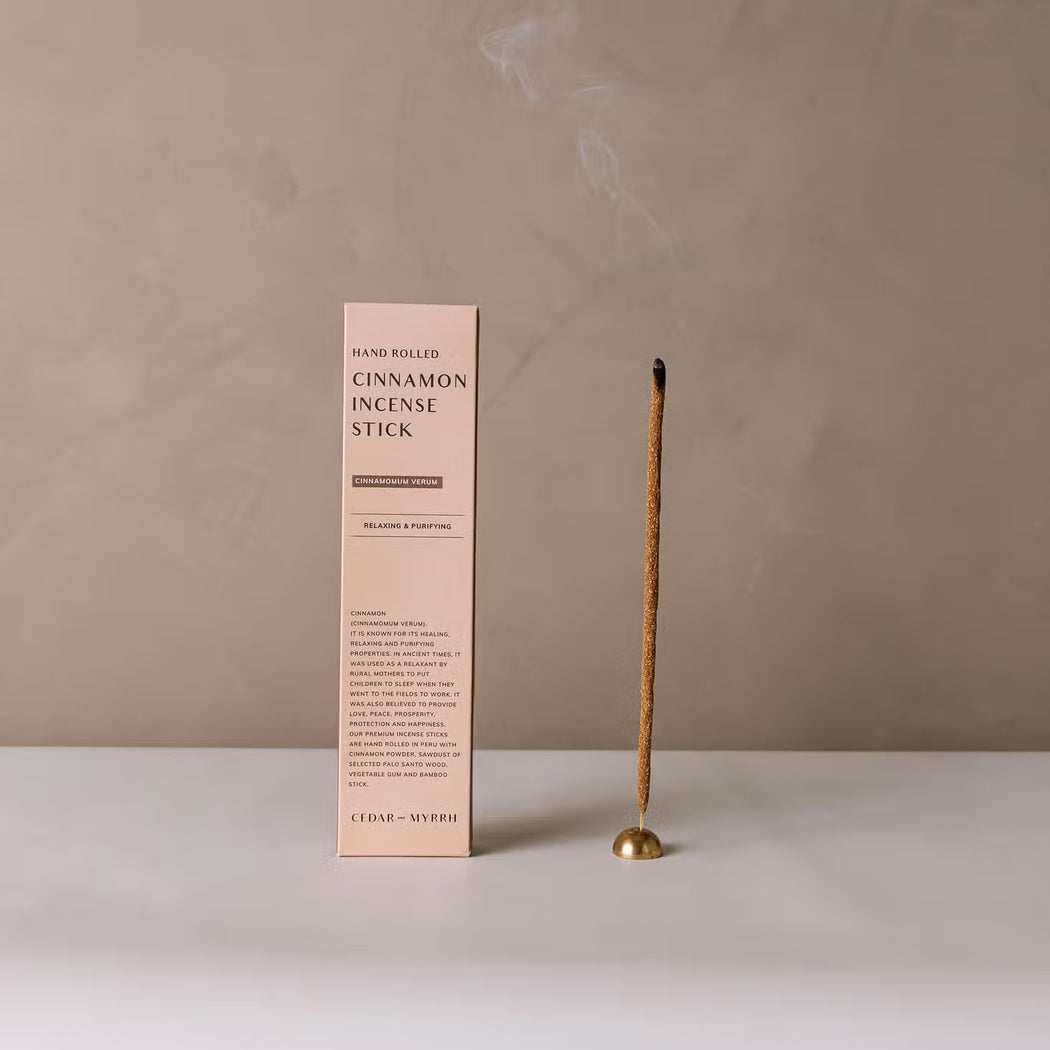 Cinnamon Incense Sticks
CINNAMON
(CINNAMOMUM VERUM).
Known for its healing, relaxing and purifying properties. In ancient times, it was used as a relaxant by rural mothers to put children to sleep when they went to the fields to work. It was also believed to provide love, peace, prosperity, protection, and happiness.
Our premium Incense Sticks are hand rolled in Peru with cinnamon powder, sawdust of selected palo santo wood, vegetable gum and bamboo stick.
7 Cinnamon Incense Sticks
45 min. burning time.
• Made in Peru
• Dimensions: 20.3 x 0.5 x 0.5 cm
Dimensions, weight and burning time are approximate, actual product may vary.