Dried Lagurus - Bunny's Tail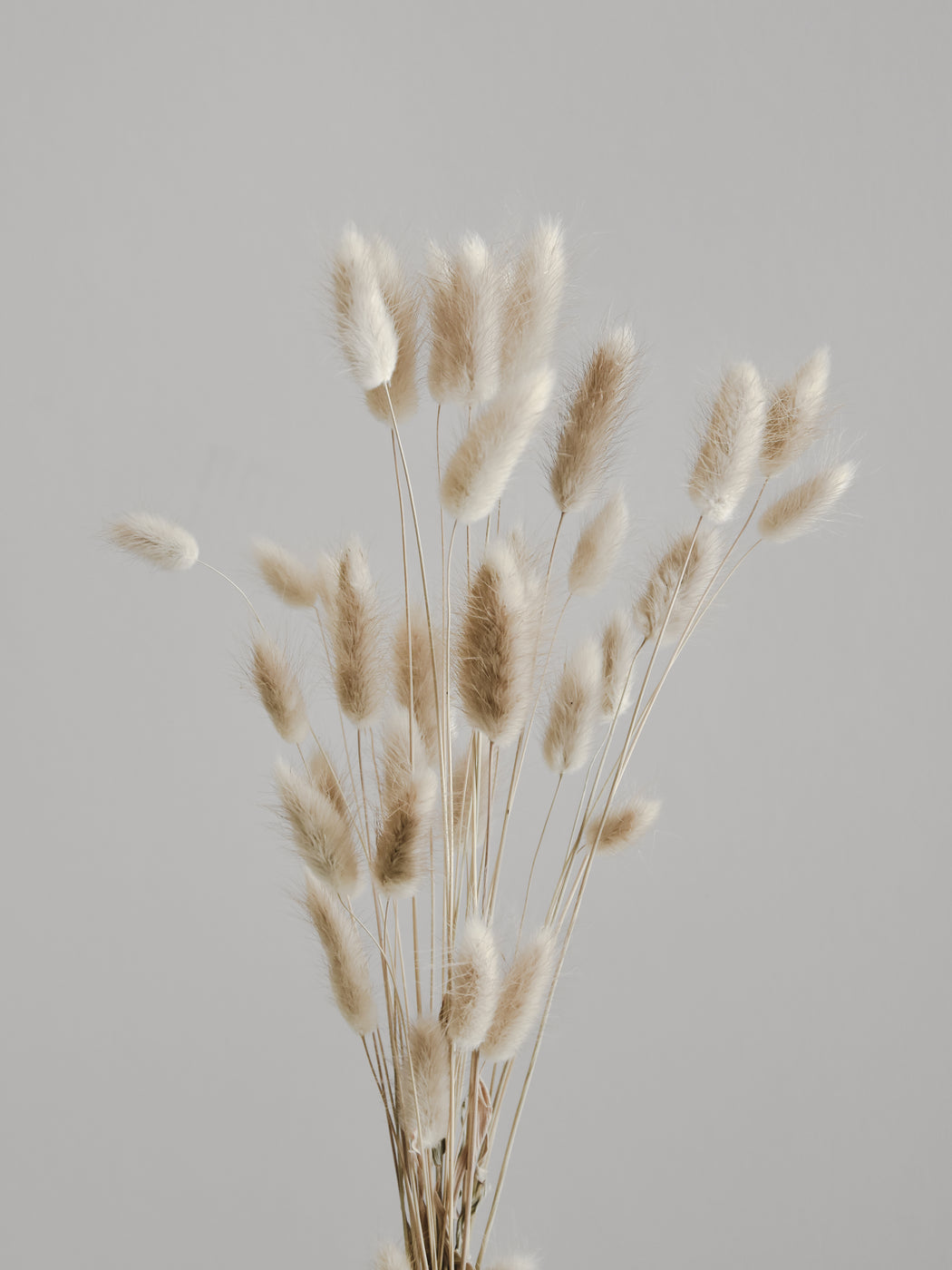 Dried Lagurus - Bunny's Tail
Dried natural Bunny's Tail
Sold by the bunch as shown in image.

We're absolutely smitten with these.  Featuring brown fluffy seed heads reminiscent of the tails of rabbits. Adds whimsy charm to any interior and treasured by all. 

Please note that because of the nature of the product each piece may vary slightly in colour, size or stem. 
Care: Dried flowers can last for a lifetime if looked after. Keep out of direct sunlight and do not get wet. They will benefit from a light dusting once in a while.    

Stem length approx: 45cm