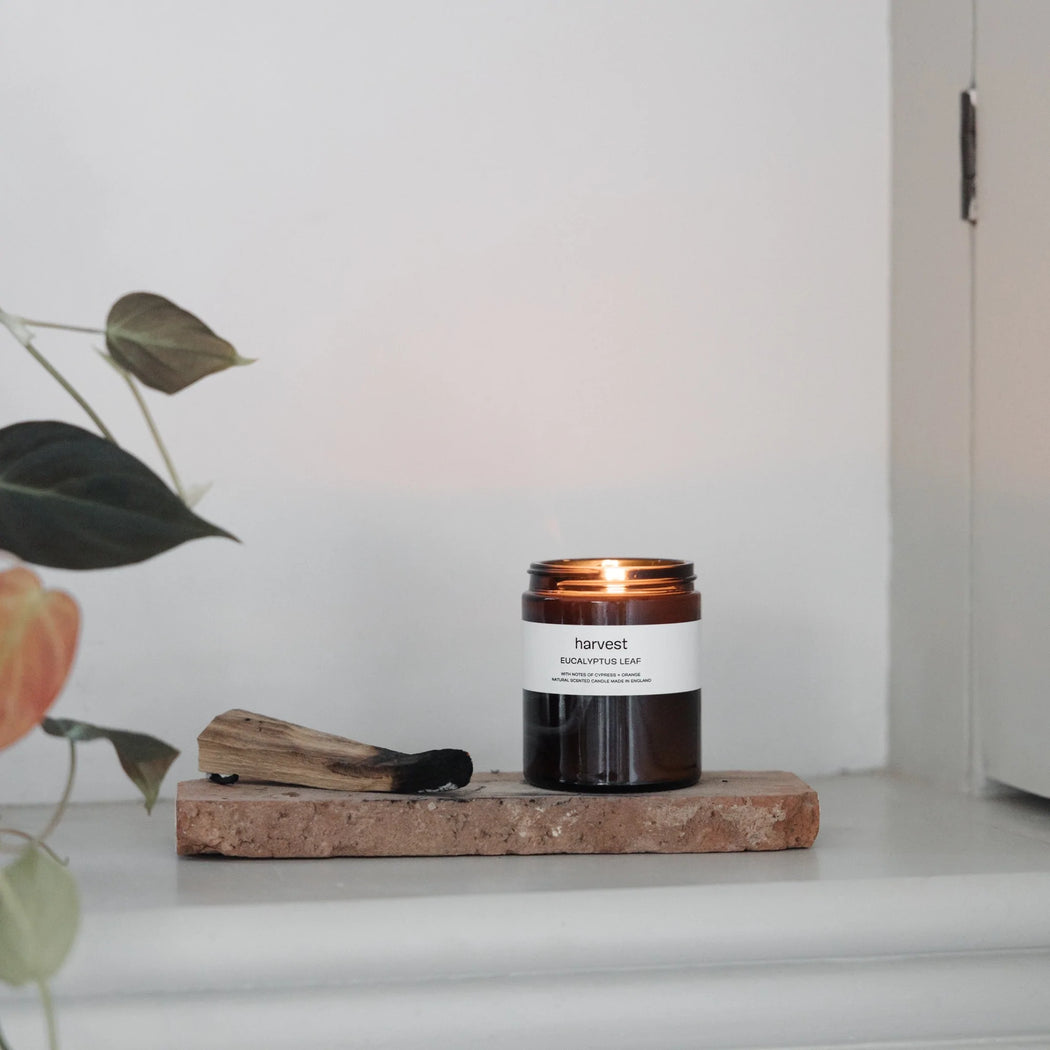 Eucalyptus Leaf Candle
This is nurture through nature as the evergreen healing elements of Eucalyptus leaves, distilled with a blend of cleansing oils, bring on this restorative aromatic, balanced with notes of bitter-sweet Orange and wild herbaceous Cypress.
Moods and Memory: Restorative, herbaceous, evergreen, cooling – there was always a gate where garden gave to hillside and green on green gathered as the line rose – I have walked up and along that way and I have seen the things, and the others, in the between of the leaves and sometimes I have made the walk warm in the expectation that I might not return the same – yet, here I am.
35 hours burn time.
7oz
Harvest candles are made using vegetable soy wax, which gives a much cleaner burn than regular paraffin wax candles as it is non-toxic, a renewable source, natural, and burns longer. This makes it a much friendlier candle to burn in your home.
The wicks are made with eco-friendly cotton coated in soy wax which again, help with an even and clean burn.
They are each fragranced with a blend of organic essential oils and natural fragrances, giving you a higher quality of the scent.