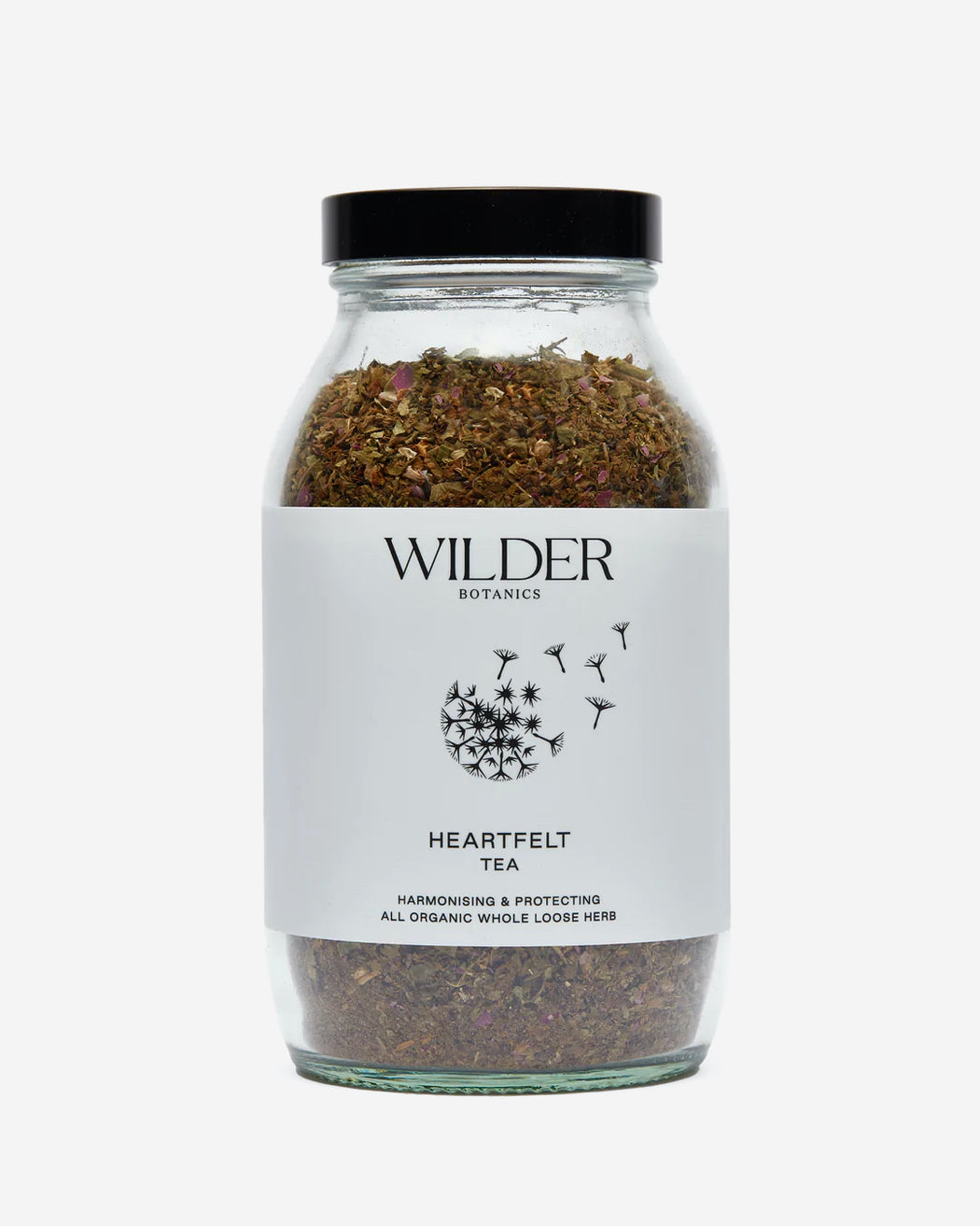 Heartfelt Tea
A fragrant infusion to support the heart emotionally and physically, helping to bring harmony and balance during difficult times. These restorative herbs ease disharmony, and feelings of being overwhelmed or fearful, a nurturing tea to elevate the spirit and a restorer of the heart.
65g
Ingredients: All organic Ocimum sanctum (Tulsi), Crataegus (Hawthorn blossom and young spring leaf), Rosa damascena (Rose), Elettaria cardamomum (Cardamom)
How to use: Add 1 teaspoon to a cup of hot water. Infuse for 10 minutes strain and enjoy.
* Please note. If taking heart and or blood pressure medication please seek the advice of a herbalist or GP before use.