Indoor Plant Shell Topping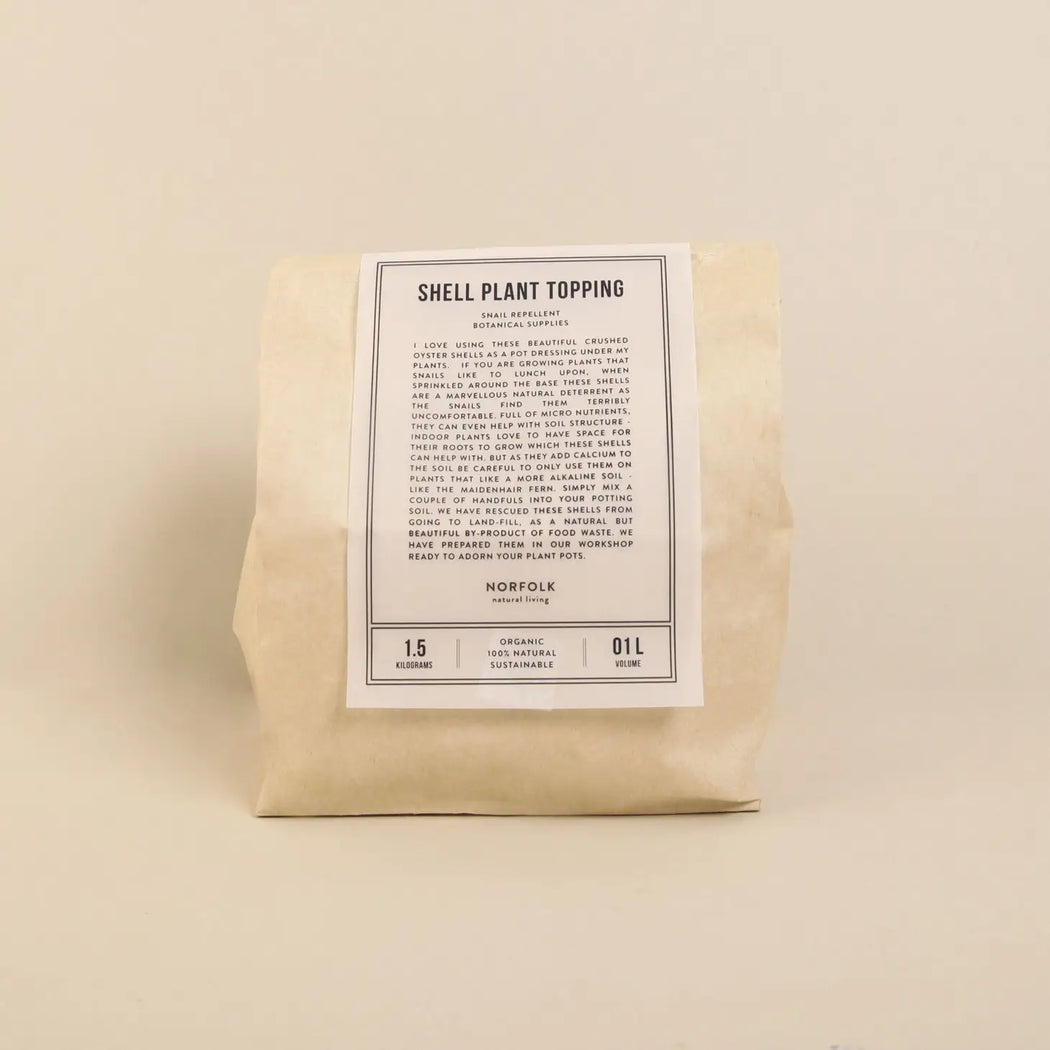 Indoor Plant Shell Topping
Sustainably sourced 100% oyster shells for dressing plant pots or for use as a natural slug and snail repellent. Sustainably sourced crushed, washed and dried oyster shells. There are a variety of uses for these beautiful shells 
To use as a natural alternative to snail and slug repellent - simply scatter around the base of your plants
Also makes for a wonderful pot dressing, full of micro-ingredients. Simply mix into your soil or compost to improve drainage and structure. These shells are great for cacti, succulents, terrariums and most house plants.
Contains - approx. 1.5kg of washed and crushed 100% oyster shells.
Recyclable.
Sustainably sourced.
Not for consumption. Keep out of the reach of children.