June Fine Cord Birthstone Necklace | Moonstone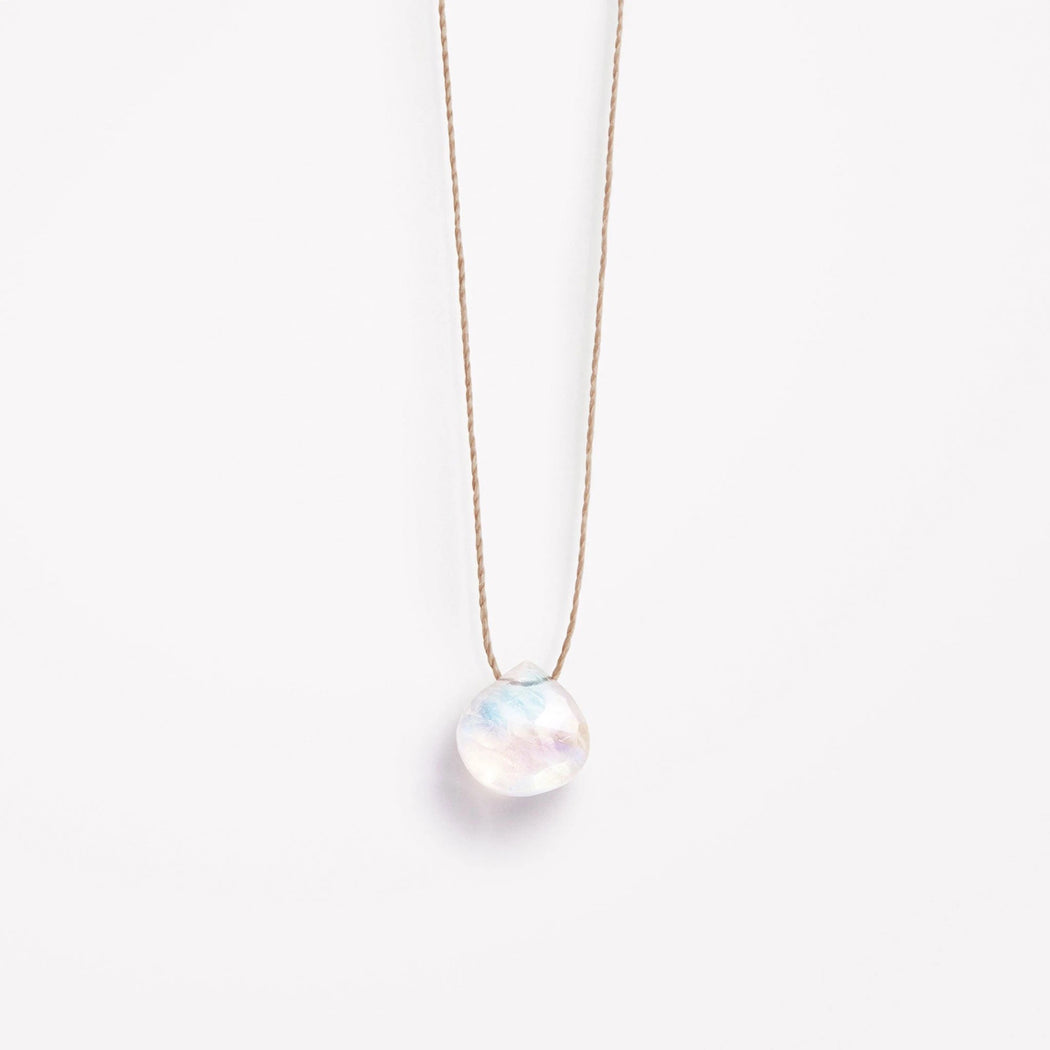 June Fine Cord Birthstone Necklace | Moonstone
A modern and minimalist June birthstone necklace, featuring a solo semi-precious emerald gemstone in our signature faceted shape, floating along a delicate fine cord. Finished with a 14k gold fill clasp and hand stamped tag.
Every piece in the Wanderlust Life collection of birthstone jewellery is accompanied by a message that expands on the stone's traditional properties, as well as an illustration to bring its story and message to life. The moonstone has been used for centuries as a charm to guide travellers as they seek a safe passage. But its powers aren't limited to physical journeys – the moonstone is believed to support transformation.
Mantra
 Harvest Change
Gemstone
 Moonstone
Month
 June
Details
- rainbow moonstone faceted gemstone, 8-9mm
- 
17" length cord
- natural tone fine cord
- 14k gold fill clasp & hand stamped branded tag
- handmade in Devon
The natural properties of semi-precious gemstones mean that no two stones are the same.
Whilst each piece of jewellery may vary slightly in appearance to the gemstones photographed, t
he 
uniqueness of each stone is something to be celebrated as it means every piece of jewellery is entirely one-of-a-kind.