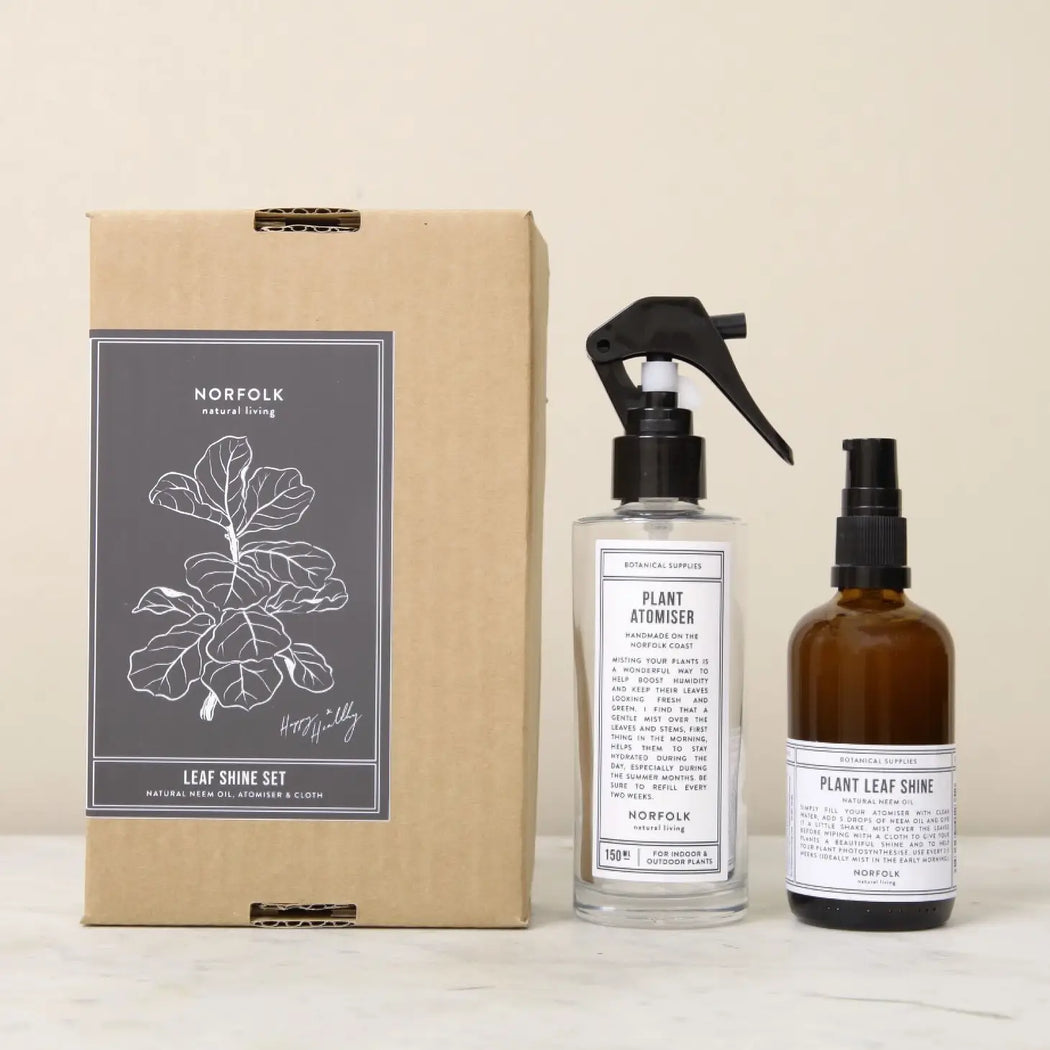 Leaf Shine Set
Leaf Shine Set - Natural Neem Oil, Atomiser Bottle and Polishing Cloth.
Oil has many wonderful benefits for plants, such as its natural insect repelling properties and its ability to help photosynthesise. Mist plants with this organic and pet safe tonic every 2-3 weeks to help keep their leaves looking happy and healthy.
100% Natural. Ideal for indoor plants.
To Use - Drop in amount of oil stated on the dropper bottle and fill the atomiser with water to make 150ml of the solution. Make fresh solution every four weeks.
Natural Oil 100ml - Ingredients: Cold Pressed Natural Neem Oil. (Azadirachta Indica).