MD Notebook Journal A5 Frame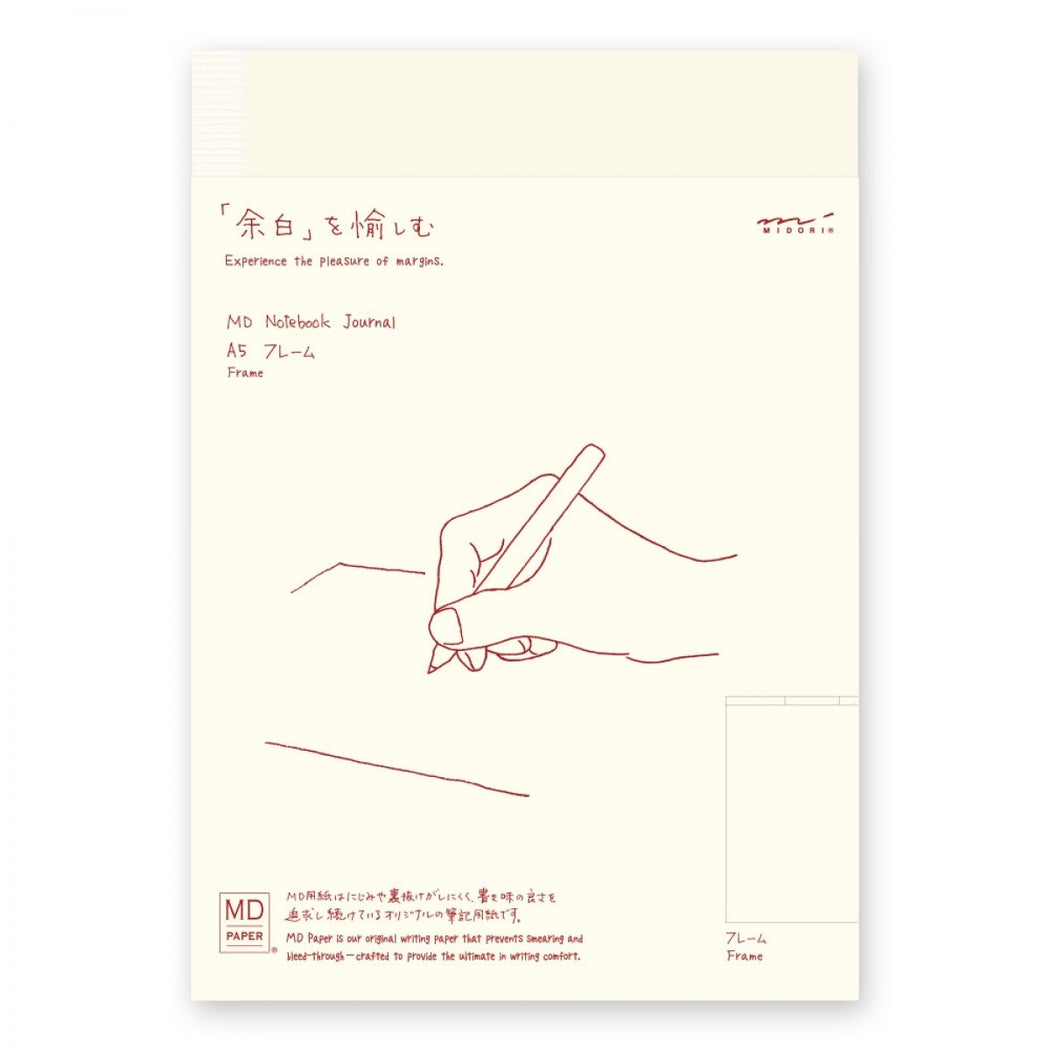 MD Notebook Journal A5 Frame
This Midori MD Notebook Journal features a beautiful and minimalistic design.

Small frames at the top of each page for headings ( title, date) 
192 pages
Cover: Paraffin paper 
Blank paper
White bookmark 
Thread stitching 
Index sticker 
H210xW148xD11mm
Made in Japan
This Midori MD Notebook Journal can be used as a half a year diary, the small frames at the top can be used as headings for titles and dates. This journal is part of the 10th-anniversary special edition MD Notebooks. This journal contains 192 pages in total and comes with MD Paper Index stickers. 
Midori MD Notebooks open flat thanks to their thread-stitch binding and feature fountain pen ink friendly paper throughout the range. Recognising the importance of the quality of the paper used to record memories, thoughts and ideas by notebook users, Midori spent years honing its paper in pursuit of comfortable writing, ink resistance and anti-transparency.