Olverum Bath Salts | 200g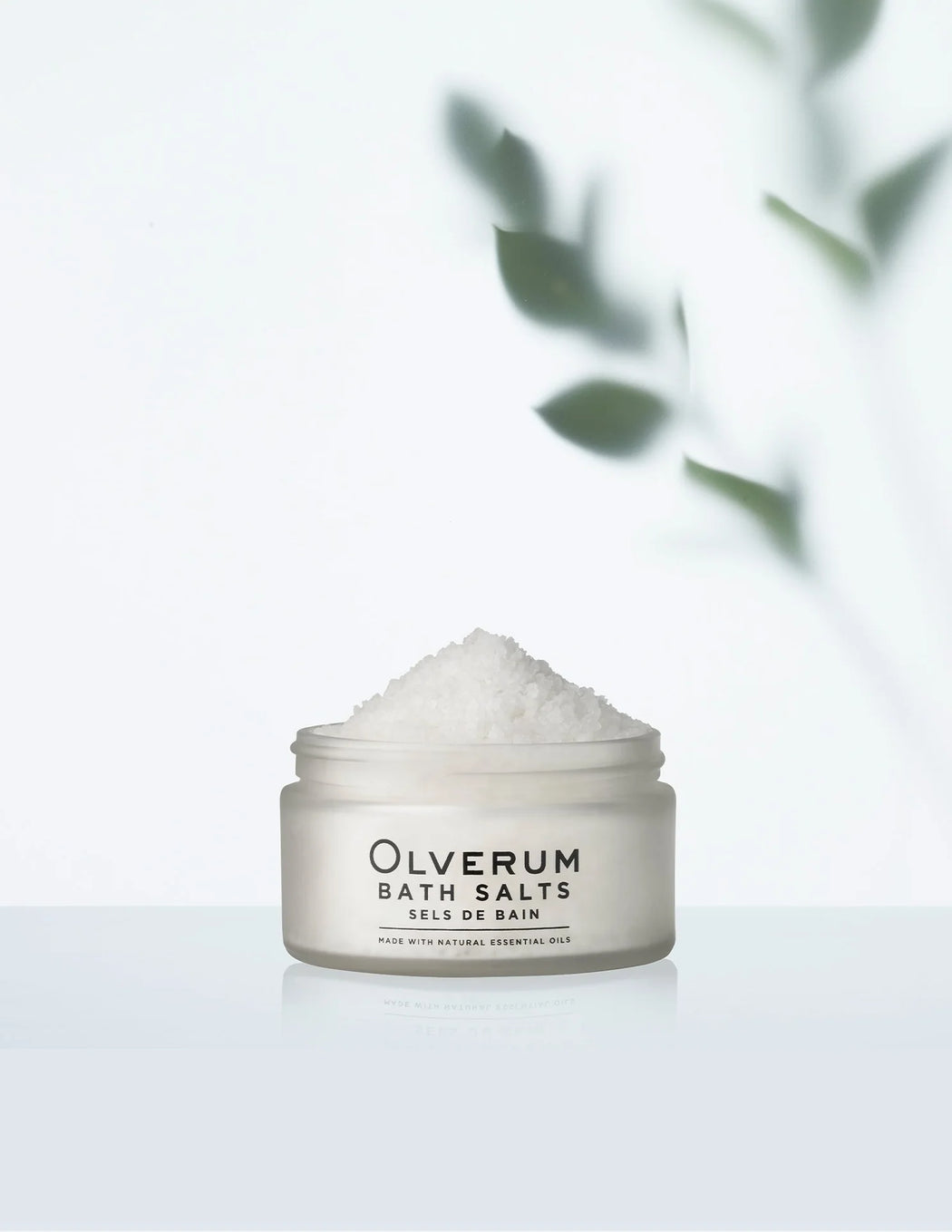 Olverum Bath Salts | 200g
A silken-feel mineral soak created to revitalise skin, relax the mind and aid restful sleep.
This therapeutic formula enhances OLVERUM Bath Oil's signature blend of essential oils with mineral-rich Dead Sea salt and sustainably sourced Kalahari Desert salt, high quality sources of the magnesium, potassium, and calcium crucial for the repair of skin, nails and hair.
The crystals are further enriched with avocado oil, abundant in micronutrients, producing a solution to soothe the body and restore serenity to the spirit.
OLVERUM Bath Salts are vegan and cruelty-free, free from artificial preservatives, fragrance and colourants, Silicone, Mineral Oil, Petrolatum, Sulphates, Parabens, Triclosan and animal derived ingredients.
Salts from Kalahari Desert and Dead Sea, among the most fertile sources of the natural minerals and trace elements such as magnesium, potassium, and calcium, are essential for the maintenance of healthy skin, nails, and hair. These minerals work in harmony with the body's natural healing and regeneration processes to help regulate cell repair, aid skin barrier function, restore levels of fatty acids in the epidermis, and boost collagen and keratin levels.
How to use: Gently swirl a capful of crystals into a warm bath for a few seconds until they are completely dissolved. For best results, soak for 20 minutes two hours before going to sleep.
Precautions: For external use only. Avoid contact with the eyes. Rinse off and discontinue use if you experience irritation. Keep out of reach of children. Use only as directed. Consult a doctor before use during pregnancy or breastfeeding. Store away from direct sunlight.