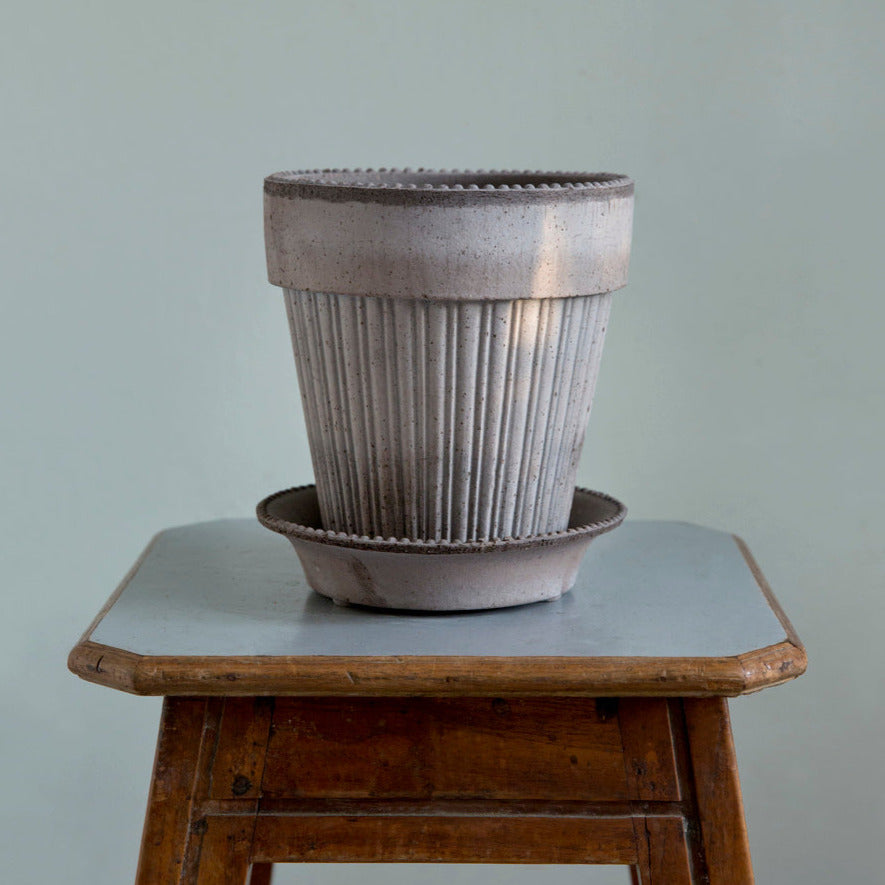 Simona Plant Pot | Grey
If your plants could speak, they would tell you that there's nothing better than a quality clay pot. Proper drainage gives their roots room to breathe, and superior clay holds in the moisture they need.

Since 1942, Bergs Potter have created pots your plants love. The pots are designed in Denmark and handmade with love, from the best Italian premium quality clay, at a small, family owned workshop in Tuscany. The clay is fired at very high temperatures, giving the pots a natural strength and a special treatment ensures that our saucers are completely waterproof, making our pots suitable for both indoor and outdoor use. The high density of the clay, makes the pots frost resistant and allows air to the roots and retain moisture due to the superlative quality of the clay, thus giving plants the optimum growth conditions.
Years ago, the romantic Simona Pot materialized in the head of Steffen Berg, as he strolled through busy and atmospheric flea markets in Montmartre. Now the charming and chic Simona Pot points to the aesthetics of the old Latin Quarter and can easily be imagined in the classic French homes and gardens of the 19thcentury.
The Simona pot is available in two two classic colours: rosa and grey. Both are in step with popular trends in Scandinavian design and décor.
Variety of sizes - size given is internal diameter of pot.