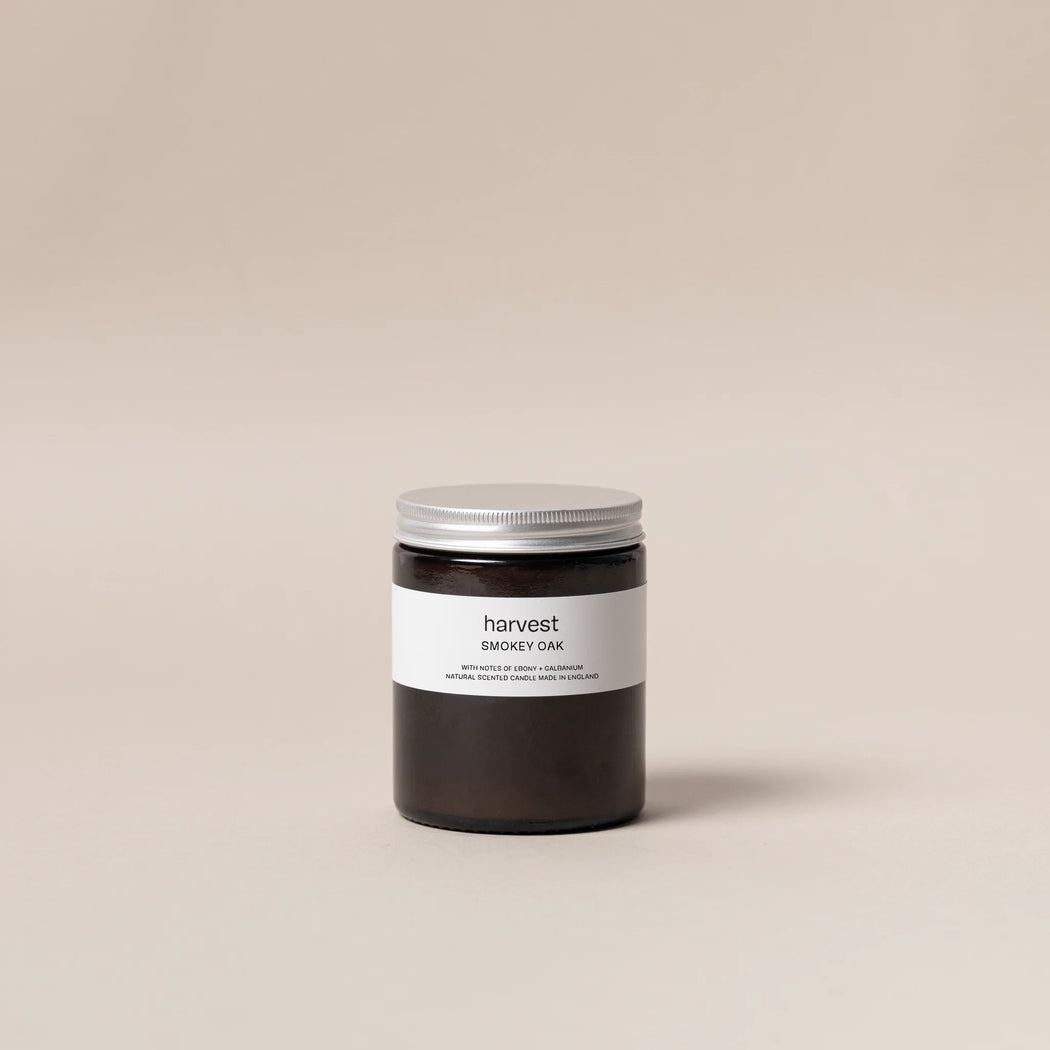 Smokey Oak Candle
Is the hand that moves and makes controlled or controlling? The strong hedonism of the Smokey Oak aromatic evokes the matt patina of fragrant woods, with special dark, polished ebony notes. Ancient Persian Galbanum extracts with Leather and Tobacco aromas.
Moods and Memory: Hedonistic, sense layering, searching and connecting – I move through many rooms unsure who it is may live or stay here – the scent of this life lifts and surrounds from things long thought of and treasured – be it a curtain, carpet or cabinet. And the question – do we know the light, do we know the dark? I feel the illumination of warm and cool and shaded spaces. Inspired and certain.
35 hours burn time.
7 oz
Harvest candles are made using vegetable soy wax, which gives a much cleaner burn than regular paraffin wax candles as it is non-toxic, a renewable source, natural, and burns longer. This makes it a much friendlier candle to burn in your home.
The wicks are made with eco-friendly cotton coated in soy wax which again, help with an even and clean burn.
They are each fragranced with a blend of organic essential oils and natural fragrances, giving you a higher quality of the scent.