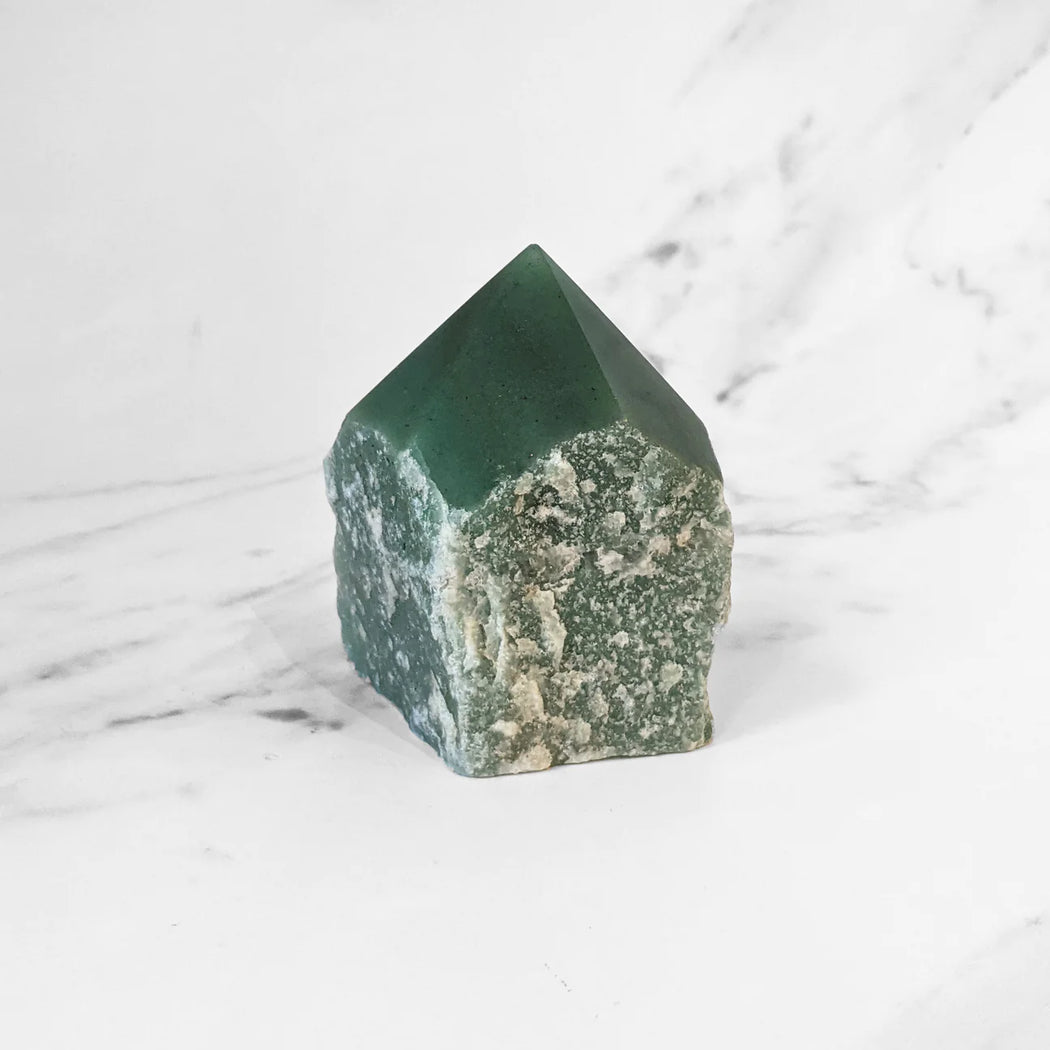 Aventurine (Fresh Start)
NEW BEGINNINGS - HEART HEALING - FRESH ENERGY
Ever get the feeling that you're stuck in a rut? Or do you need a sprinkle of magic to help you in a new chapter...new job, new relationship, new home? Well, Aventurine is said to help us break old habits and start afresh, guiding us through transition and helping us to lead with our heart. 
These high grade Aventurine points have been hand selected, mined, cut and finished from our trusted source in Rio Grande do Sul, Brazil. Cleansed and charged with Reiki and intention by She's Lost Control London.
Each crystal comes packed in our signature branded canvas pouch, gift box and information on caring for your crystal.
Measurements approx.: 16cm height x 7cm width.