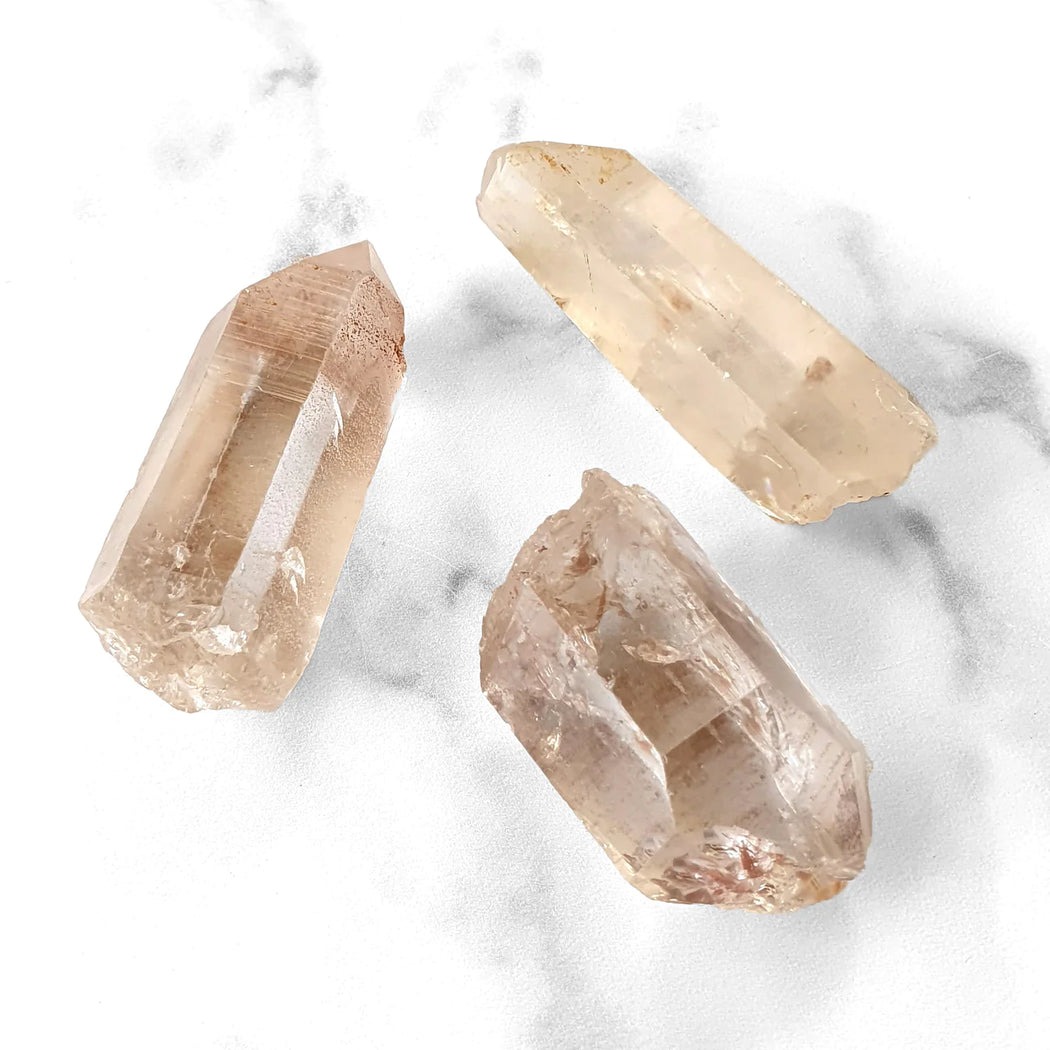 Natural Quartz
CLARITY - FOCUS - CLEANSING
Natural quartz is the perfect stone to begin your crystal journey with. We all need a piece in our collection, and these natural points are the perfect addition to any collection. 
Quartz is the most abundant minerals in the world and is used every day in technology because of its ability to store, transmit and stabilise energy. Just like in technology, it has a similar effect on energy field... supporting memory, clarity and stability of the mind. It's super useful to increase awareness and focus when decision-making. 
These beautiful natural quartz have mineral inclusions such as iron, chlorite, lithium or hematite which bring their own subtle energies.
Our clear quartz chunks are approximately 4cm by 3cm
Each piece is delivered in our branded eco-canvas pouch with a meaning card. 
Origin: Responsibly sourced from Brazil