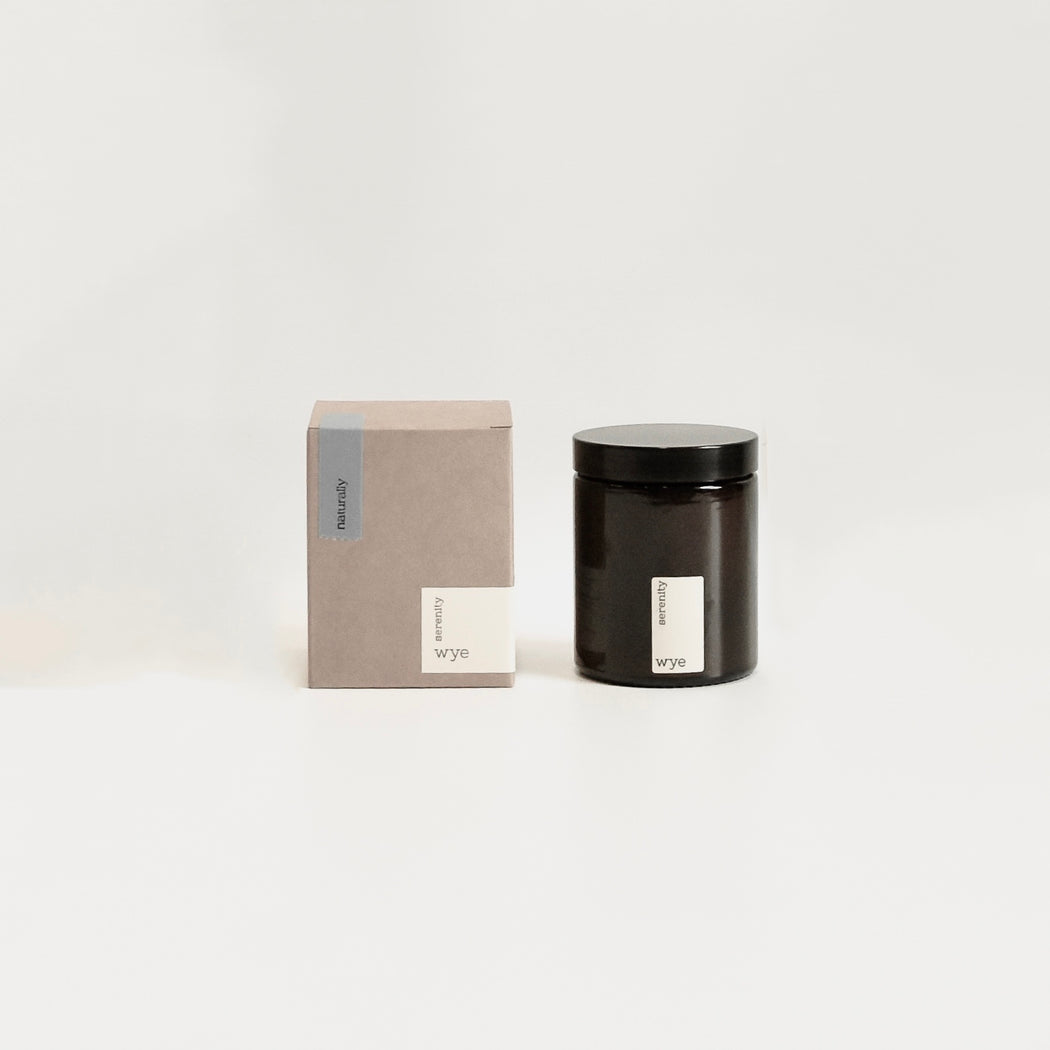 Serenity Candle | large
The Serenity candle brings promotes a feeling of calm and tranquility.

135g
Ingredients: soy wax, cananga oil, lavender oil & patchouli oil.
(contains benzyl benzoate, benzyl salicylate, farnesol, geraniol, limonene, & linalool all naturally found in essential oils).
Naturally Wye Scented Candles: 100% soy wax & essential oils, creating subtle & natural fragrances. Hand made in the Wye Valley. Each candle contains either a blend or a single essential oil, carefully selected both for the fragrance and for the potential benefits they offer.