April Fine Cord Birthstone Necklace | Quartz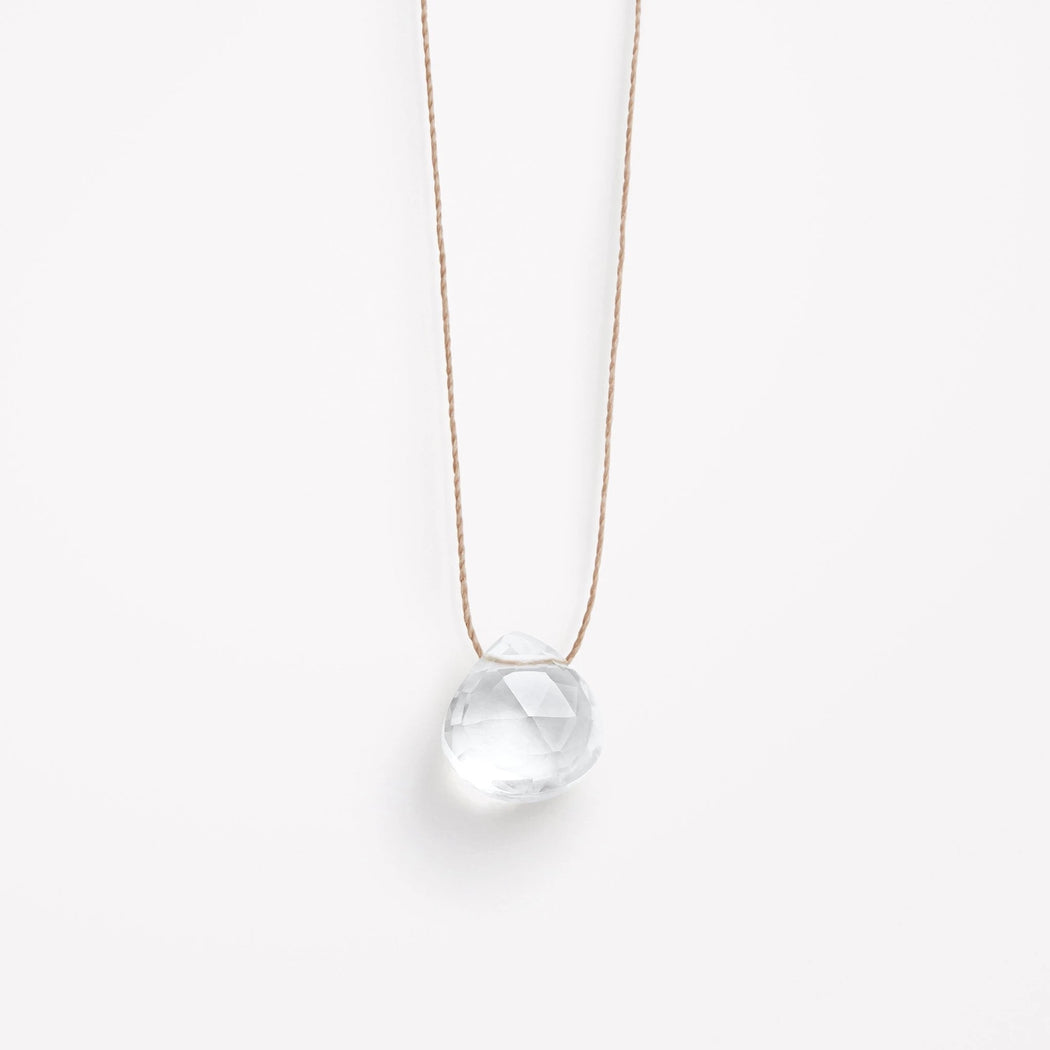 April Fine Cord Birthstone Necklace | Quartz
A modern and minimalist April birthstone necklace, featuring a solo semi-precious quartz gemstone in our signature faceted shape, floating along a delicate fine cord. Finished with a 14k gold fill clasp and hand stamped tag.
Every piece in the Wanderlust Life collection of birthstone jewellery is accompanied by a message that expands on the stone's traditional properties, as well as an illustration to bring its story and message to life. Symbolic of spiritual clarity, quartz is believed to be capable of amplifying any energy. This is a powerful stone for manifesting intentions and breaking free of limitations.

Mantra Find Freedom
Gemstone Quartz
Month April
Details
- clear quartz faceted gemstone, 9-10mm
- available in two lengths 17" & 18"
- natural tone fine cord
- 14k gold fill clasp & hand stamped branded tag
- handmade in our Devon studio

The natural properties of semi-precious gemstones mean that no two stones are the same. Whilst each piece of jewellery may vary slightly in appearance to the gemstones photographed, the uniqueness of each stone is something to be celebrated as it means every piece of jewellery is entirely one-of-a-kind.