Autumn Sky Bracelet | Gold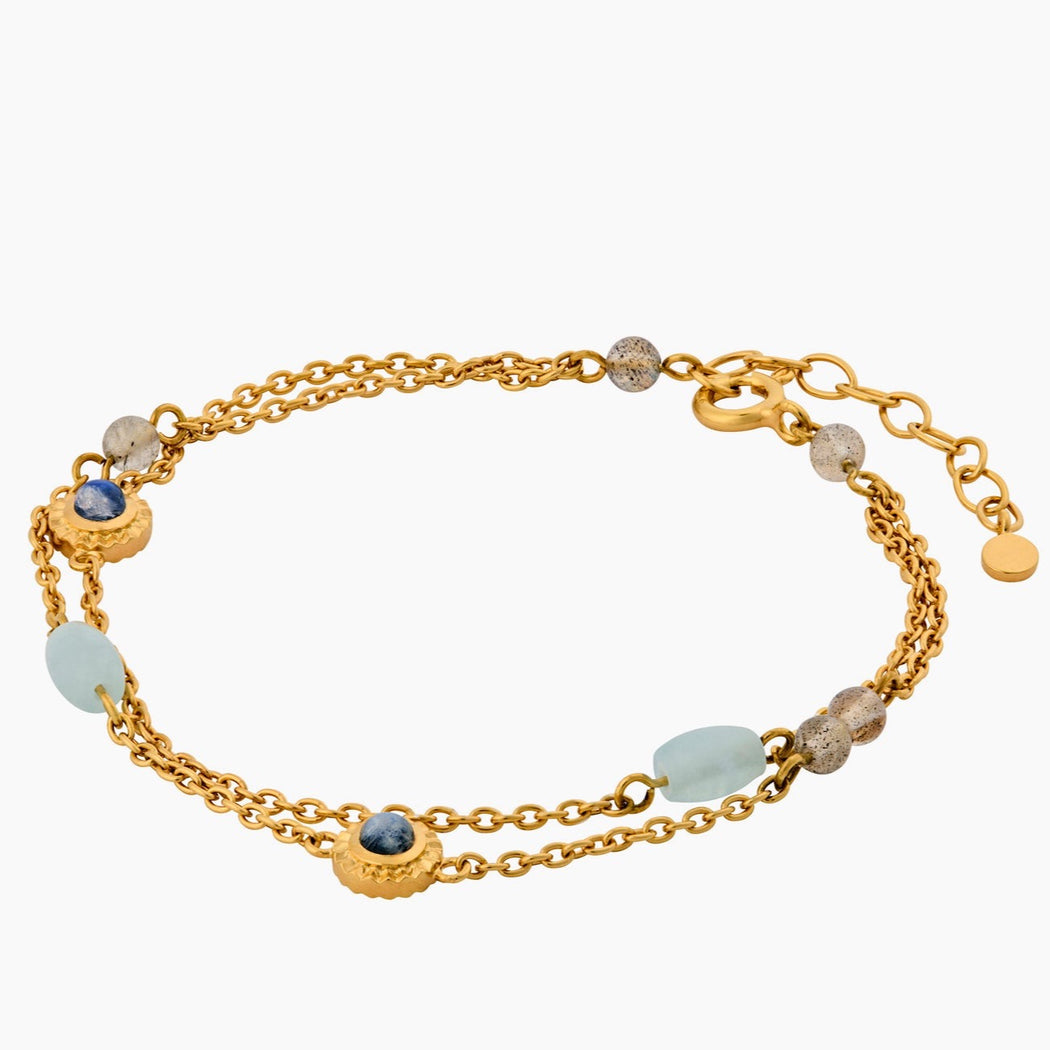 Autumn Sky Bracelet | Gold
Autumn Sky Bracelet
When autumn arrives, the air becomes more crisp and cool, and the beautiful blue sky is contrasted with the flaming shades of nature. There is something captivating about the contrasts of this stunning season.
The enchanting Autumn Sky Bracelet was created with inspiration from the blue autumn sky. The bracelet has a rainbow moonstone that creates a magical and feminine look.
Gold plated certified recycled silver.
Pendant size: 6 mm
Stone: rainbow moonstone, labradorite, aquamarine
Size: 16-19 cm, adjustable