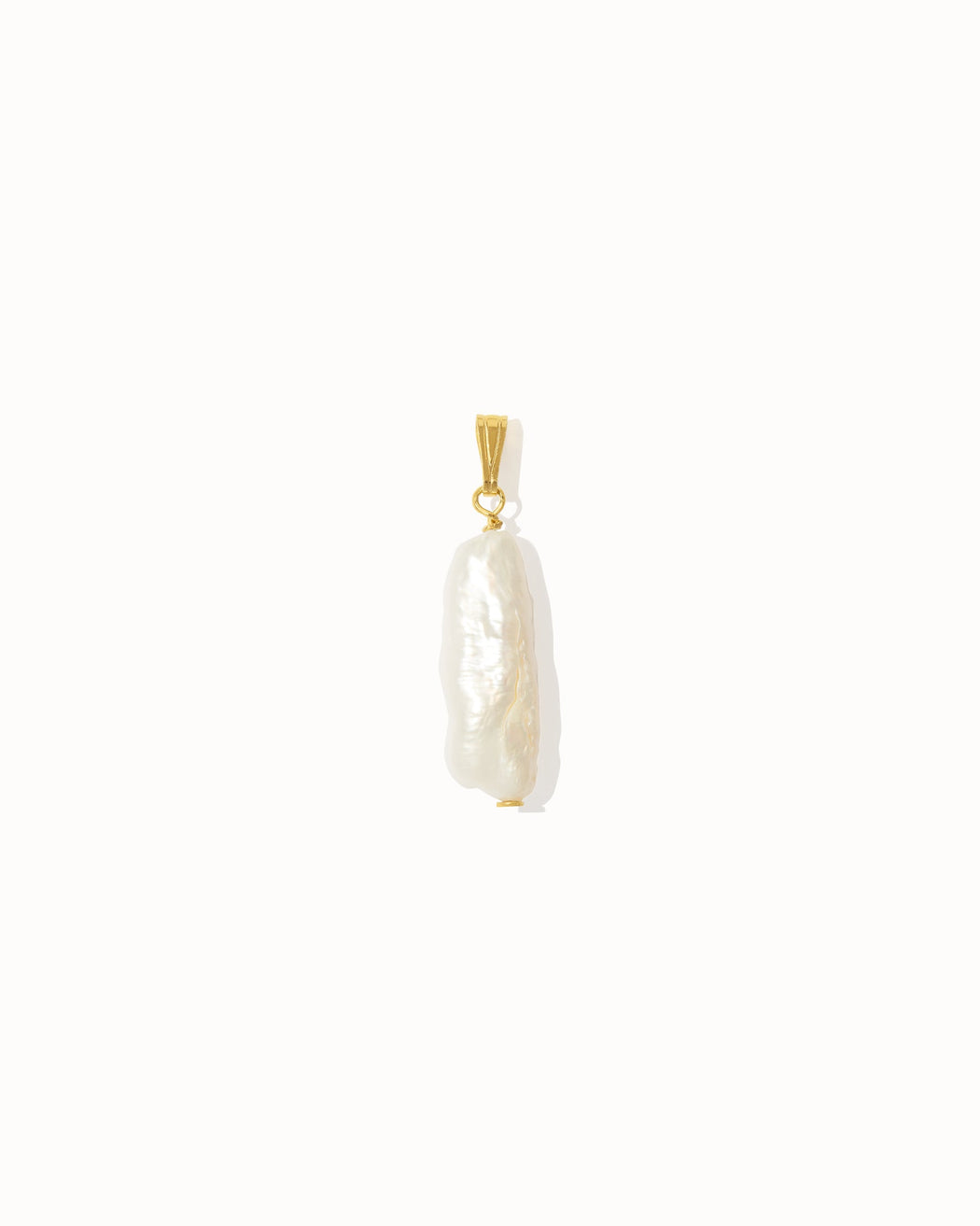 Hazel Pendant | Gold
The Hazel Pendant by Flawed with its baroque pearl adds a luxurious feel to your necklace instantly. For a classic look, add the Hazel Pendant solo to a chain, or mix it with multiple pendants for a more casual look.
As pearls are a gem from nature, no pearl will ever look the same; each one is unique and varies in size and colour.
Pearl & Premium 1 Micron Gold Plating on 925 Silver
100% Certified Sustainable Silver & Gold
Handmade by true craftsmen