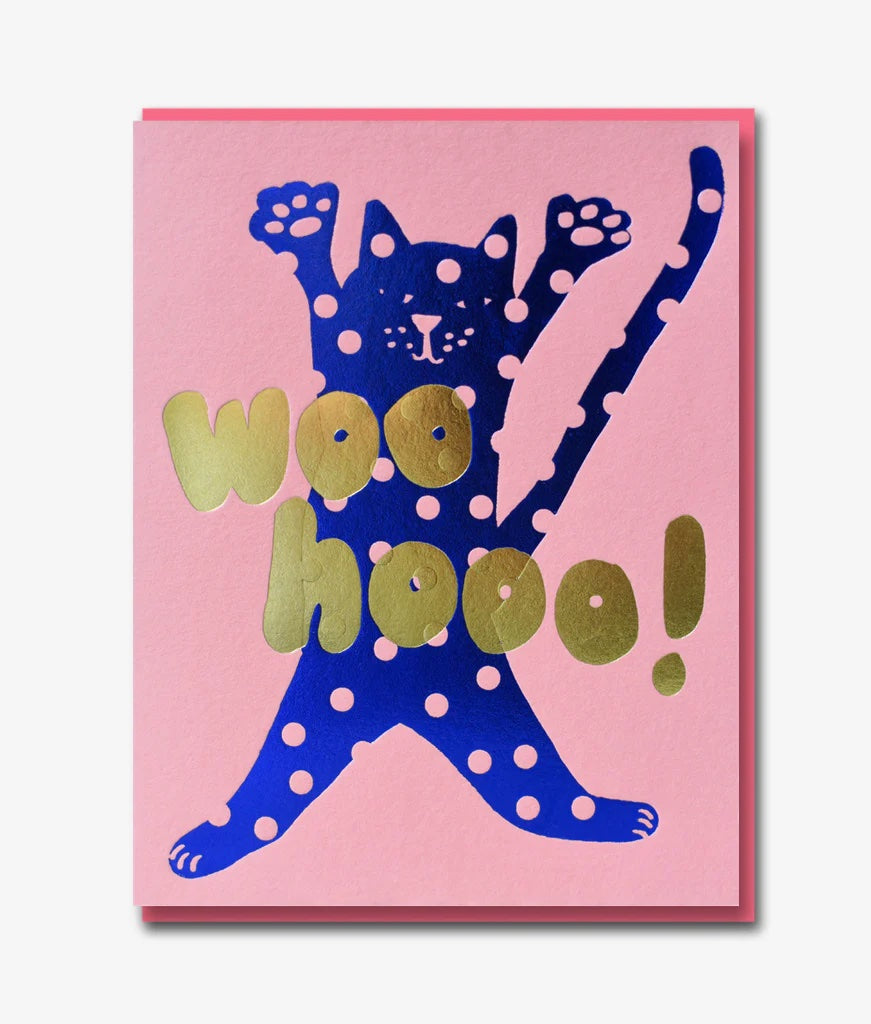 Joyful Spotty Cat
Woohooo! It's your special day. That means the big blue spotty cat is strutting their stuff to wish you joy and happiness all day long! 
* Size:108mm x 140mm
* Envelope: Bubblegum Pink
* Letterpress printed
* 
Printed on 
p
ink colorset board with a blue and gold foil detail finish.