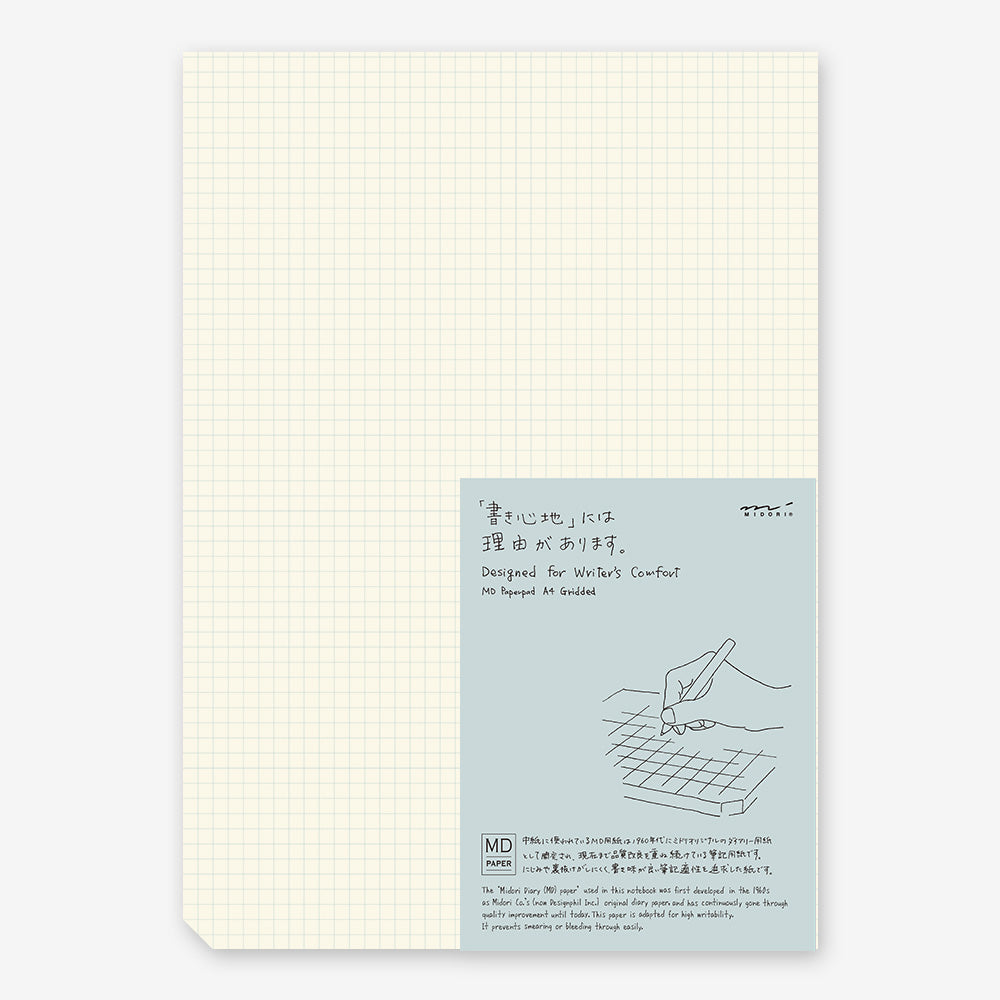 MD Paper Pad | A4 Grid
Jot down all your ideas anywhere and anytime in the lovely MD Paper Pad by Midori. Featuring 90 sheets of high quality paper.
Recently reprinted in response to numerous requests from MD fans, the A4 grid MD Paper Pad by Midori is a simple and elegant notepad featuring double-sided paper bound with glue. Its functional design and amazing quality paper make it a real pleasure to write on. One corner is cut to make it easier to tear the pages. 
Contents: Intermediate sheet (A4 size) / 90 sheets. Size: H 297 × W 210 × D 10 mm.