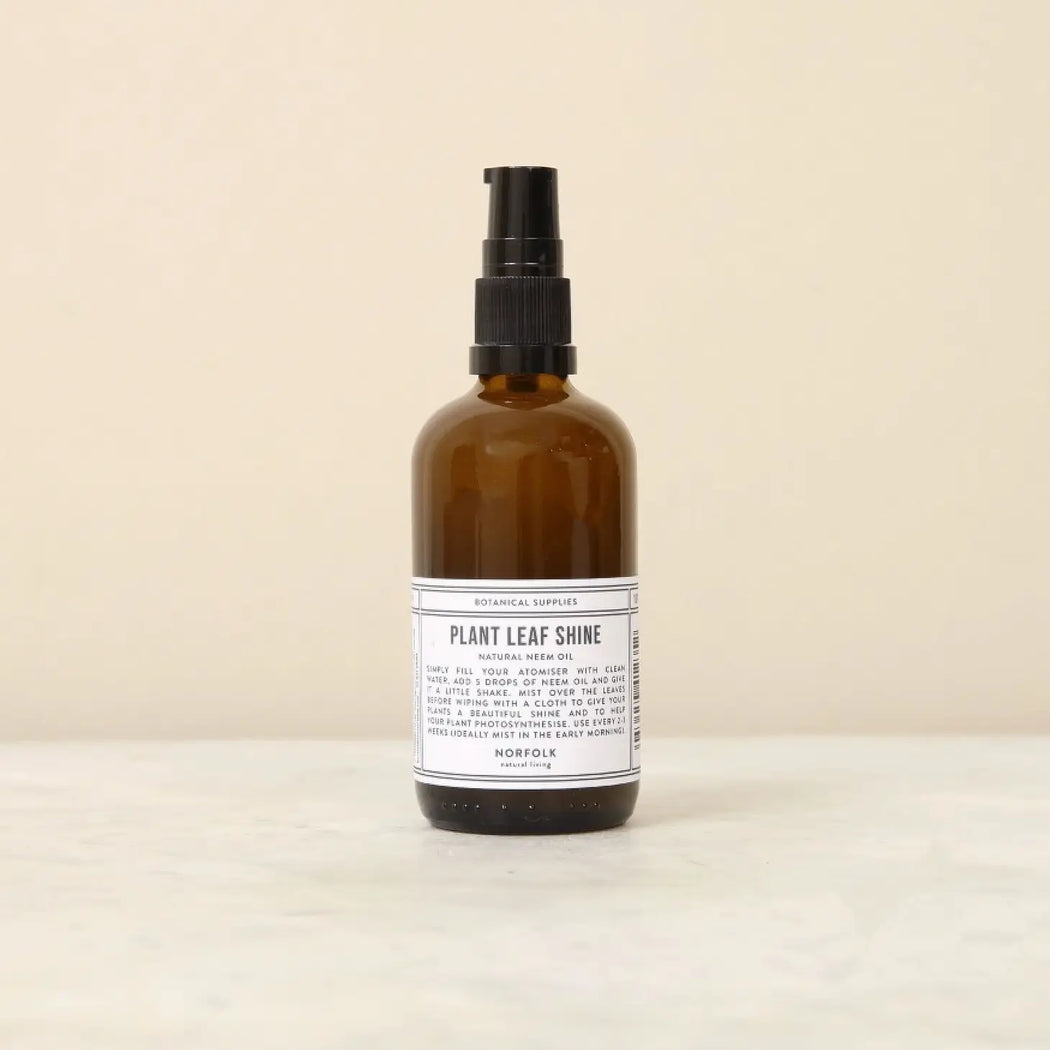 Natural Leaf Shine
Plant Leaf Shine - Natural Neem Oil.
Simply fill your atomiser with clean water, add 5 drops of oil and give it a little shake. Mist over the leaves before wiping with a cloth to give your plants a beautiful shine and to help your plant photosynthesise.
Use every 2-3 weeks (ideally in the early morning).
Make fresh solution every 4 weeks.
Vegan Friendly and Cruelty Free. Pet Safe.
100ml.
Ingredients - Neem Oil (azadirachta indica) Extracted via cold pressing.