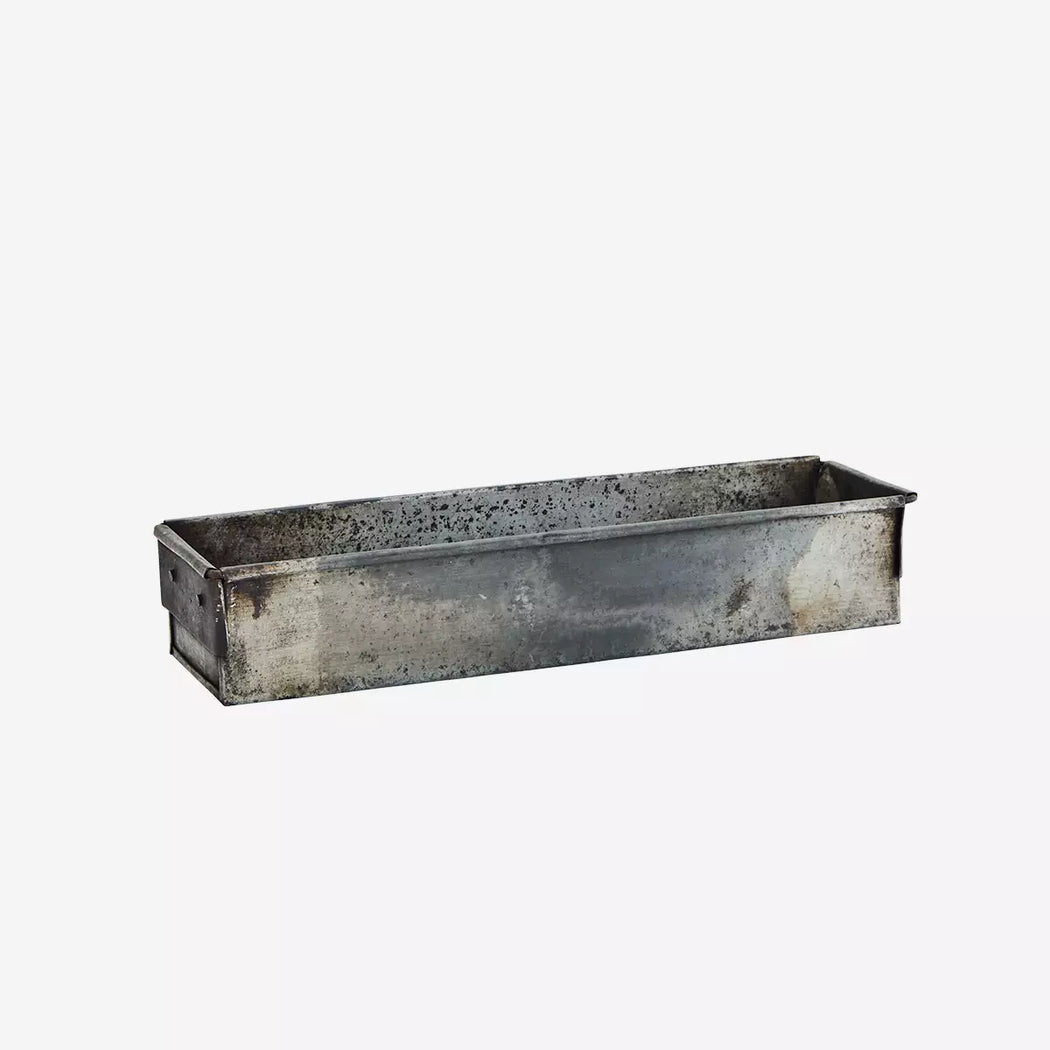 Recycled Iron Tray
This recycled iron tray has previously been used by an Indian baker and therefore has its very own traces of use. 
We are happy to extend the product's life span by giving it a new function in your home.
Note the product is no longer food safe as rust can occur. The item is treated with wax that seals the rust and prevents further development.
Re-used items may vary in shape and colour
Measures approx. 26x7x5 cm