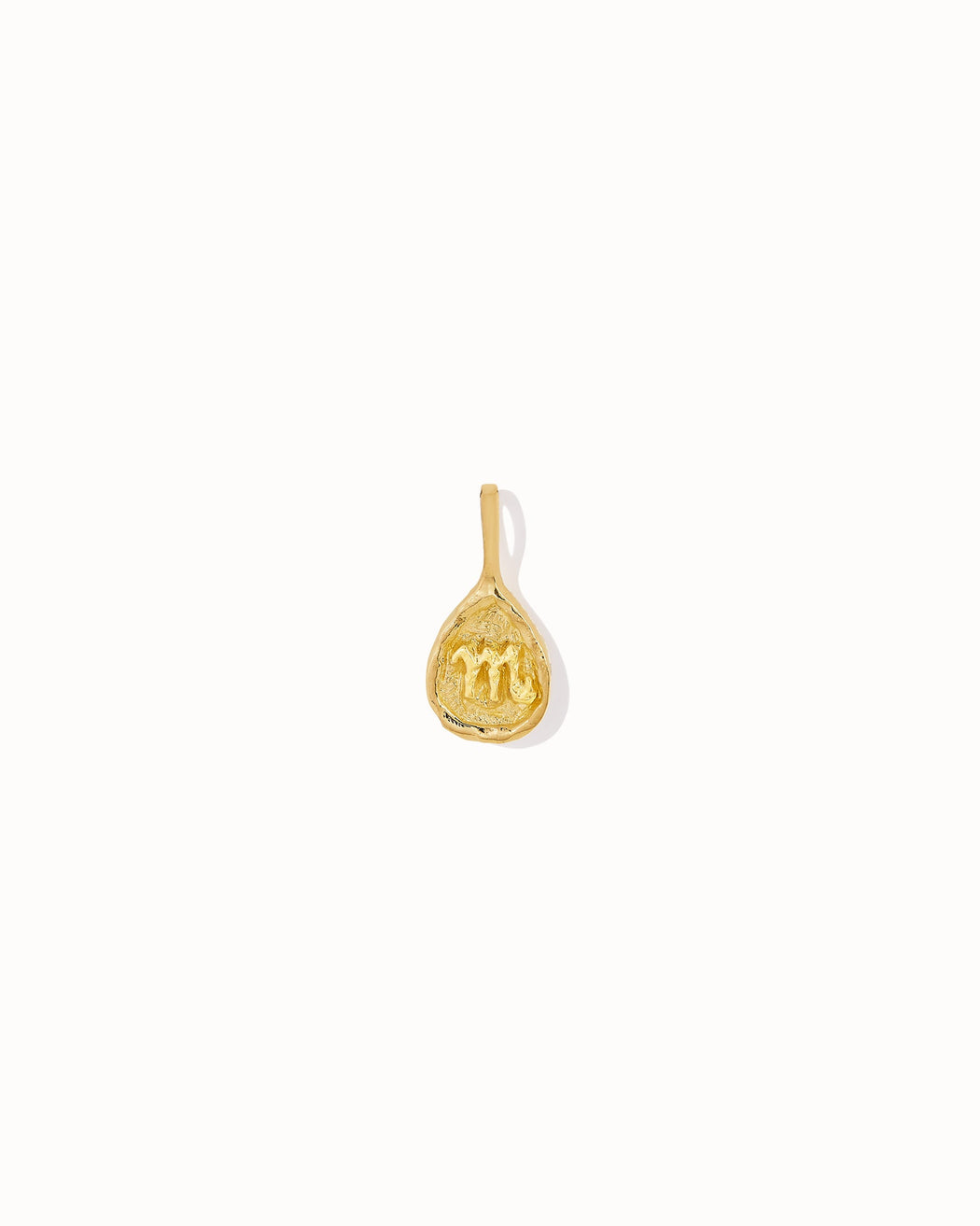 Scorpio Pendant | Gold
As Scorpio, you are intuitive with incredible passion and power. You know what you want and don't give up before achieving it. Let this lucky charm remind you of that, so you can be your authentic self every day. This Scorpio Pendant is carefully carved by hand so no two pieces are alike. Wear it together with the zodiac sign of your loved ones.
The Scorpio Pendant of Flawed's Zodiac Collection is the perfect gift for yourself or for your loved ones. 
Premium 1 Micron Gold Plating on 925 Silver
100% Certified Sustainable Silver & Gold
Handmade by true craftsmen