Starlight Bracelet | Gold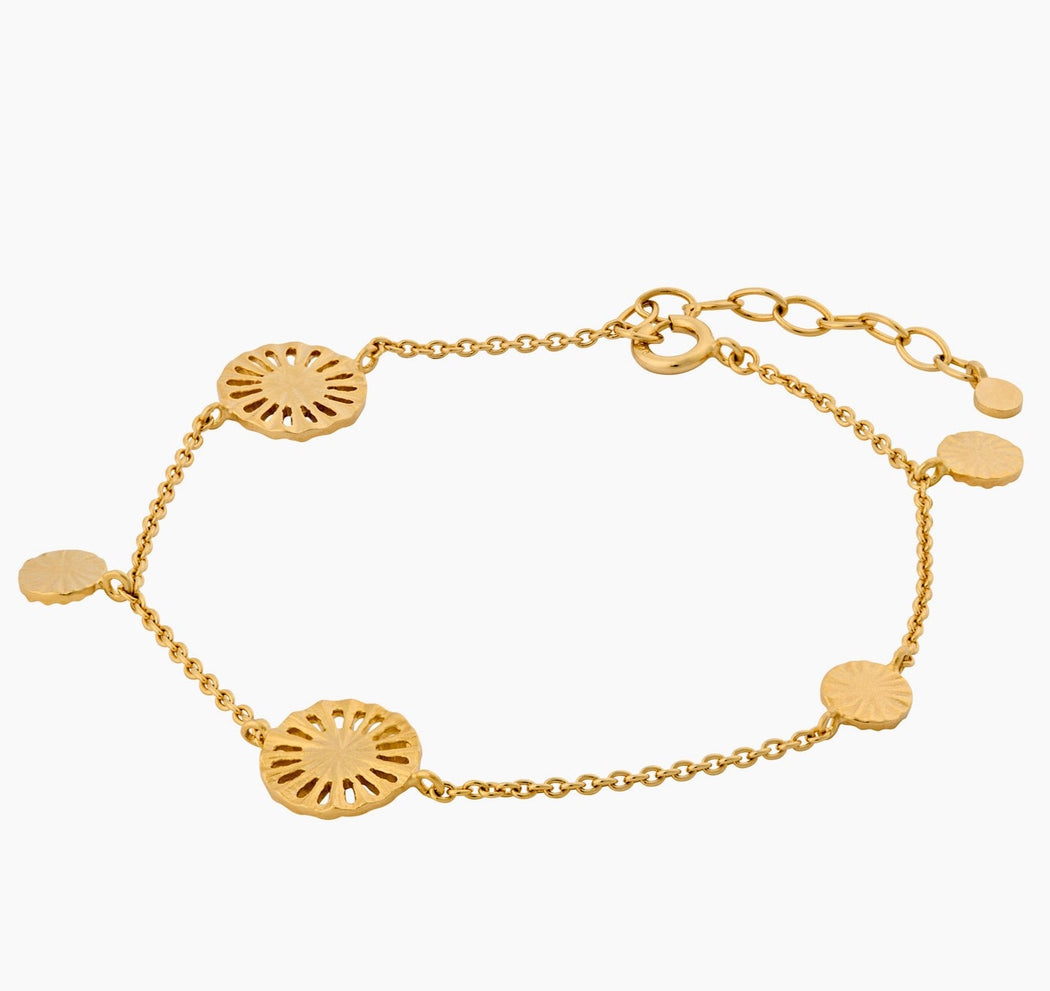 Starlight Bracelet | Gold
Starlight Bracelet
The dark autumn nights have a special sense of mystery about them. When darkness falls, the night gets a dreaming life of its own in the radiant light of the moon. The stars shine like small glimpses of light to guide you in your dreams.
With a unique and enchanting design, the stunning Starlight Bracelet reflects the magical autumn night. The bracelet creates a lovely expression that is at once elegant and striking.
Gold plated certified recycled silver.
Small pendant: 5 mm
Large pendant: 9 mm
Size: 16-19 cm, adjustable